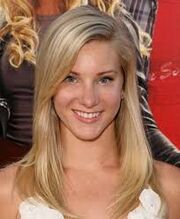 Catrina "Cat" Roll is a fifteen year old student at Webster High. She is one of Tiffany's good friends and maybe second-in-command. She is a cheerleader.
Biography
Catrina "Cat" Roll was born on June 15th, 1997. She Cat loves being nice but still follows Tiffany. She has a very fierce and mean side that she only shows on "special occassions". Cat grew up in a busy household when she was younger. Her parents divorced when she was 11 and she now lives with her father, who is a rich bussiness man. Cat grew up around singing, because her mom was a professional singer and cheerleading, which is where she gets her talents from. She also loved baton twirling, which she soon became a prodigy with. Cat never told anyone she was a prodigy, so she wouldn't draw attention away from her friend Tiffany, the most popular girl in the school. Cat has always been very naieve and dumb. She fits the title "dumb blonde" perfectly. When they were having auditions for Z-Tech, Cat didn't want to be pulled away from her friends and her sister so she auditioned for a baton twirling prodigy. She now attends Z-Tech with her cat, Mr. Tubbington. She loves to dance, sing, twirl, and cheerlead.
Early Life
Cat grew up, singing, dancing, baton twirling, and cheerleading. She wasn't the smartest but she is always described as pretty by other people. She was always caring and nice, but when she reached middle school and met her best-friend, Tiffany Atlas her habits changed. She was still nice but also had a meaner, more fierce side. She never told anyone that she was a prodigy in baton twirling because she was afraid that she would draw attention away from Tiffany. When she heard about the Z Tech auditions and that Tiffany was auditioning, she didn't want to be away from Tiffany so she auditioned as a baton twirling prodigy.
Appearance
Cat is very beautiful with sleek blonde hair beatiful sea blue eyes. She is very tall and physically fit. She has pearly white teeth and an overly-perky voice that a sterio-typical cheerleader is expected to have.
Alliances
Enemies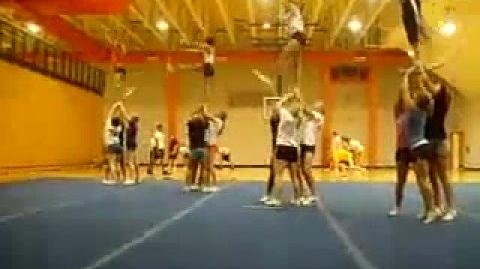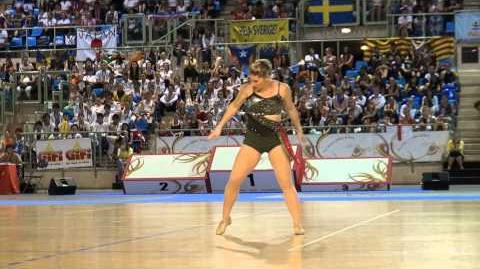 Gallery