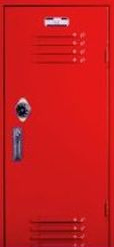 This is Locker 107. It belongs to Catrina Roll.
Inside
Advanced Social Studies Textbook
Advanced Social Studies Notebook
Advanced Social Studies Folder
Science Textbook
Science Notebook
Science Folder
Advanced Math Textbook
Advanced Math Notebook
Advanced Math Folder
Advanced Language Arts Textbook
Advanced Language Arts Notebook
Advanced Language Arts Folder
Drama Script
Flash Drive
Music Sheets
Art Project
Art Folder
Music Folder
Drama Folder
Lip Gloss
Pom Poms
Hot Pink Hairbrush
12 Sea Green Hair Ties
Nude Eyeshadow
White Apple Laptop
I-Phone
Gym Uniform
Just Dance: Disney Party Wii Game
Hot Pink Wrapping Paper
Her Brother Joel's Percy Jackson And The Olympians Series
Her Brother Joel's Heros Of Olympus Series
Foundation
I <3 Percy Jackson Poster
I <3 Wicked Poster
Wicked Soundtrack CD
Webster Wolves Spirit! Poster
One Direction: Live While You're Young CD
Presciption Calico Nerd Glasses
Hoop Earrings
Toy Story Poster
Hanging Mirror
Calender
Bookbag
Lunchbox
Hot Pink Sumo Laptop Case
Her Sister, Maria's Harry Potter Series
The Help
Picture Of "The Real Golden Trio" School Picture
Hot Pink Curling Iron
Electrical Outlet
Hot Pink Hanging Chandelier
I <3 Harry Potter Poster
Hot Pink Straight Iron
Coupon For Inside Out Burger
Fun Size Oreo Pack
Jack Frost Poster (From the Gardians movie. She saw it with her little sister Delilah who B.T.W is an A.N.T and instantly thought Jack was the cutest person in the world!)
Her best friend, Ty's Webster Wolves Varsity Jacket.