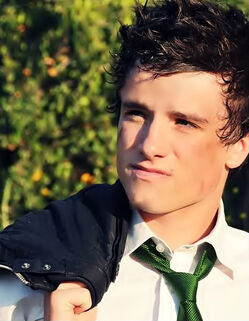 Ryan Raiyler is a 15-year-old student who attends Webster High. He is roleplayed by Abbyabbymc.
Biography
Ryan Robert Raiyler was born on May 1, 1997. He has been in Webster High since 6th grade where he was a writing prodigy in the A.N.T. Farm. It is his second year not being an A.N.T. at Webster High. He loves poetry and writing stories or letters. He has loved writing ever since he got put in the gifted class when he was 10. He is very brave and talkative. He is very good at making friends. He is also very good-looking and attractive.
Early Life
Ryan loved writing. He would write stories for his friends and family. His grandfather was a famous author. When Ryan's grandfather passed away, he took on the challenge to be just like his grandfather. He would write articles for the newspaper at age 12.
Appearance
Ryan has blackish-brown hair and hazel eyes. He has a buff chin and a handsome jawline. Most girls find him attractive and hang out with him.
Alliances
Enemies
Schedule
Gallery