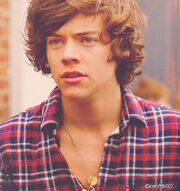 Tyler Stephenson is a sixteen-year-old high schooler at Webster High. His roleplayer is LivvyLove17. Tyler's nickname is Ty.
Biography
Tyler "Ty" Domenico Stephenson was born on September 5, 1996. He has an older sister, Georgia Henson who is 23 and married. Ever since Ty was 2, he has loved soccer and football. He has also always been extremely smart. He has always been in the gifted program except at another school. Tyler also plays piano and guitar. He teaches base lessons to unprivilaged kids for free on Friday afternoons. Ty loves kids and wants about five.  He is also best friends with Dominic Drier! He says "If that guy doesn't take care of my Cat well, then things are gonna get ugly.
Early Life
When Ty was 2, he learned about the amazing world of sports. He got into the gifted program at another school when he was 10. Ty is the not perfect boy you see in his image, though. When he was 5 he got bullied in school and when he was 13, he was still being bullied and almost killed himself. The one thing that stopped him was the sweet voice of his best friend, Catrina Roll. Cat lives next to him and he heard her singing "Safe and Sound" by Taylor Swift. Ty loves The Hunger Games and Taylor Swift. Tyler loves Cat but just like a sister. Ty is extremely funny and loves kids.
Appearence
Ty has curly chestnut hair and handsome hazel-green eyes. He has a tattoo of two birds kissing on his chest. He has tan skin and a cheeky smile. He also has a huge six-pack.
Alliances
Enemies
​Schedule
Gallery