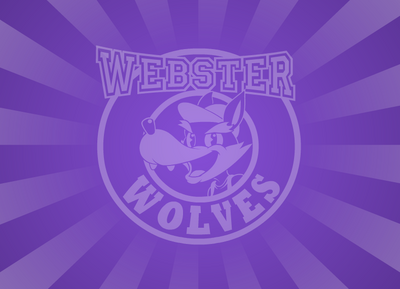 Welcome to the Webster High Role-Play Wiki
Join Webster High, the High School from Disney Channel's ANT Farm! You can be in High School or the ANT Farm! Miramc22 is in charge of character requests, so you can send your character requests on her talk page! Please do not make any character without permission or your character page will be deleted. You can use any famous person as your character image. Please do not use a talent that is already taken, as everybody is unique in their own way. Have fun in school! Click here to go to the Main Enterance!
Announcements
Newspaper Club
We will be starting a Newspaper Club for The Daily Z. Send in your applications on Miramc22's talk page. Here are the jobs avaliabe on the team:
Reporter (10 needed)? 1 TAKEN
Photographer (5 needed) 4? TAKEN
Anonymous Advice (1 needed) TAKEN
Sports Section (1 needed) TAKEN
This or That Survey (1 needed) TAKEN
Entertainment Section (1 needed) TAKEN
More suggestions open!
Wordpress Blogs
Each character will now have their own blog where they can talk about their day, life, or anything. You must post at least once a week. Blogs will be powered by Wordpress . Put a link to your blog on your character page.
Making a character
Go to the "Character" page and choose "Heading 2." Write your character's name there. Then press Enter and do "Heading 3." Write Biography.
After Heading 3 says biography, write your character's biography. Then do "Heading 3" again only with early life. In Biography, make sure that it says if you are an A.N.T. or a High Schooler!
A.N.T.s' ages range from 8 to 18.
With the provided photo space, (it may have a photo in it from last character request) post a photo of what you want your character to look like. It can not be anybody from the T.V. Show A.N.T. Farm unless you have special permission.
Remember to save these. You will use them later for your character page.
You will recieve notice on your talk page.
Also, on your page say that you agree to the rules.
Congratulations! You have a character! As soon as you recieve notice on your talk page you may make your character page!
Although it may be fun to be an A.N.T., you can be a High Schooler or Queen Bee!
School Rules
No swearing.
No cheating.
No lying.
Be respectful.
Be responsible.
Pay attention to OOC's.
Dont make another character do domething they don't want to.
No having serious sex.
Be modest.
Treat other people the way you would like to be treated.
You may not date your own character or have a crush on them.
You may not share the same character.
Latest activity
Isadora mcblackwood
edited by Eelala00ee

| | |
| --- | --- |
| Added photo: | |

Snapshot

Click the edit button, and then the Add a picture button. You can add a photo from your computer, or from another page on the wiki.

earned the Snapshot badge
Awarded for adding 1 picture to an article!

Isadora mcblackwood
edited by Eelala00ee
Isadora mcblackwood
created by Eelala00ee

Making a Difference

Is something missing? Is there a mistake? Don't be shy.
Click the edit button and
you can add to any page!
Community content is available under
CC-BY-SA
unless otherwise noted.